Did one of your recipients hit the unsubscribe link by accident? You can now reactivate subscribers so that they can receive your emails again.
To reactivate an unsubscribed recipient, head over to the Suppressions tab, find the recipient's email address, and click the "Reactivate" button to remove the email address from your suppression list.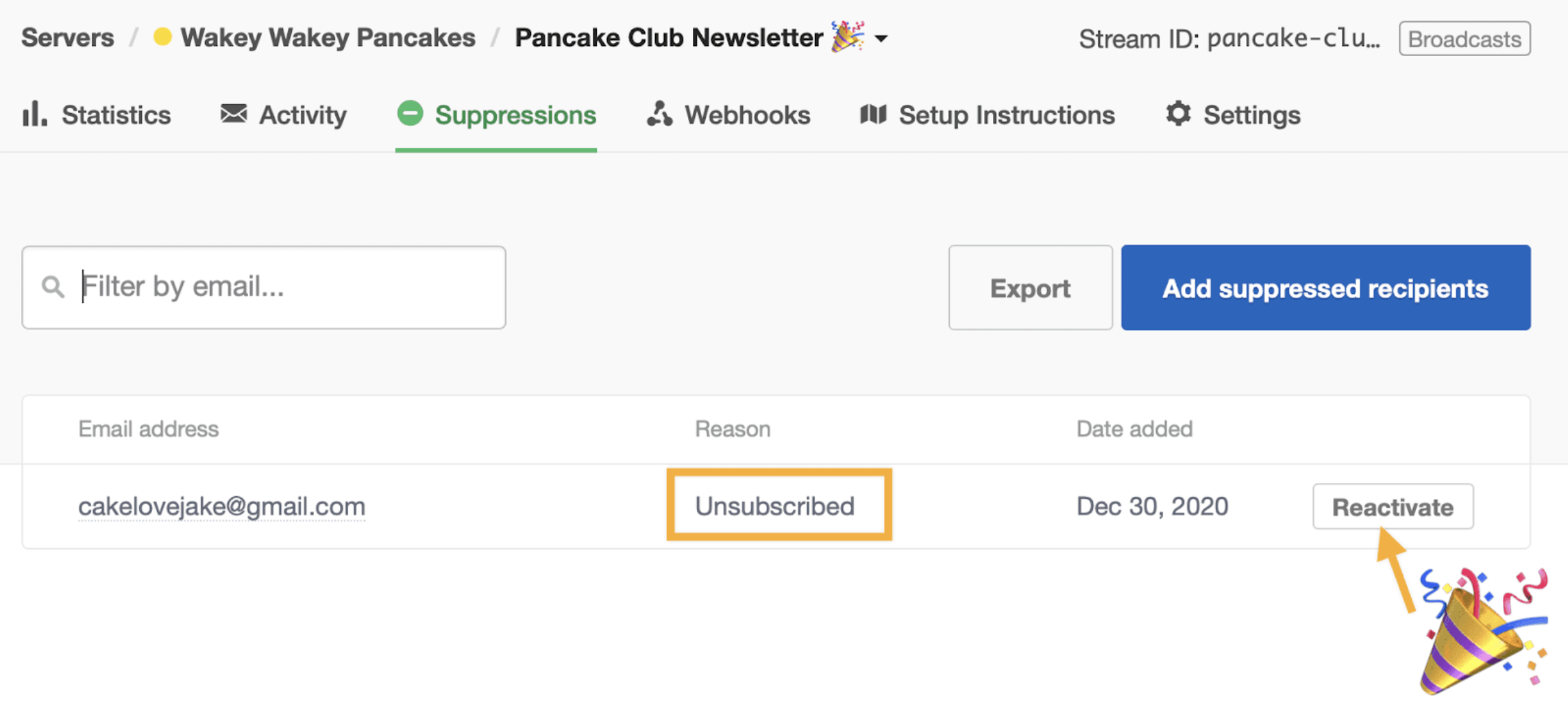 You can also reactivate subscribers via the API, using the "Delete a Suppression" endpoint. Here's how.
🚨 With great power comes great responsibility. Honor unsubscribes and only reactivate email addresses when asked to do so, or when mistakes happen.
If someone marked your email as spam, they'll be suppressed from future email sends as well. We take spam complaints seriously, so you won't be able to reactivate that recipient on your own. If someone marked your messages as spam but would like to start receiving email again, reach out to our support team. We're here to help.
Learn more: