If you visit status.postmarkapp.com now, you'll see that the page has a new look. But most importantly, Sorry makes it easier for our team to share incident updates with you fast and reliably. Plus, Sorry gives you plenty of options to customize how you'd like to receive incident notifications from Postmark. In addition to email notifications, you can choose to receive alerts on Slack or Microsoft Teams.
If you had previously subscribed to email alerts for status updates, you don't have to subscribe again on the new page—we moved that email list over to Sorry.
🚨 Important information for users of our Status API and the Postmark Slack App:
As we migrated our status page, we had to temporarily take down our Status API. We're working on a new API solution and will keep you posted on our progress.
Plus, since the Postmark Slack app is using our Status API, incident updates via Postmark's Slack app currently don't work either. If you'd like to continue to receive Postmark status updates via Slack, head over to our new status page and sign up to receive Slack notifications over there.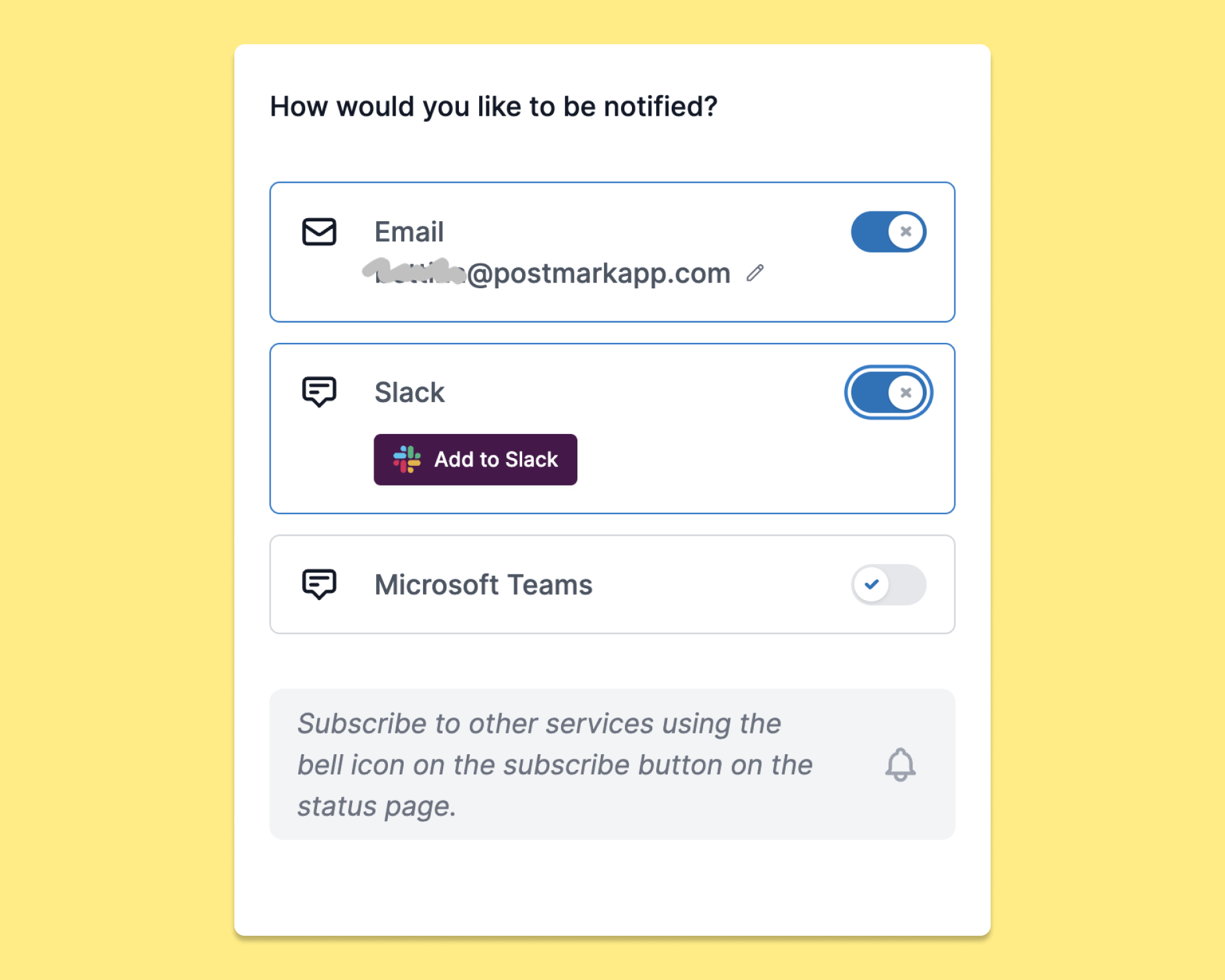 Where can I find the Time-to-Inbox (TTI) data?
Our TTI stats now have a new home as well. If you're curious how long it takes us to deliver an email to different inbox providers, you can find our stats here: https://tti.postmarkapp.com/