Especially Postmark customers who're sending on behalf of others will find this helpful. Let's look at an example:
Sweeet is a (totally fictional) platform that helps bakeries handle pre-orders and promote special offers via newsletters, and they're using Postmark to send all those emails. When a new bakery, let's call them Donut Heaven, signs up, they'll need to confirm that Sweeet can send newsletters using Donut Heaven's domain. That confirmation email is sent via Postmark—and that's been causing some confusion in the past. Donut Heaven signed up with Sweeet, so why are they getting an email from Postmark? We get it. It really is a bit confusing.
To provide additional context and to make the Sender Signature confirmation process smoother for you and your customers, we now let you add a personal note to the confirmation email.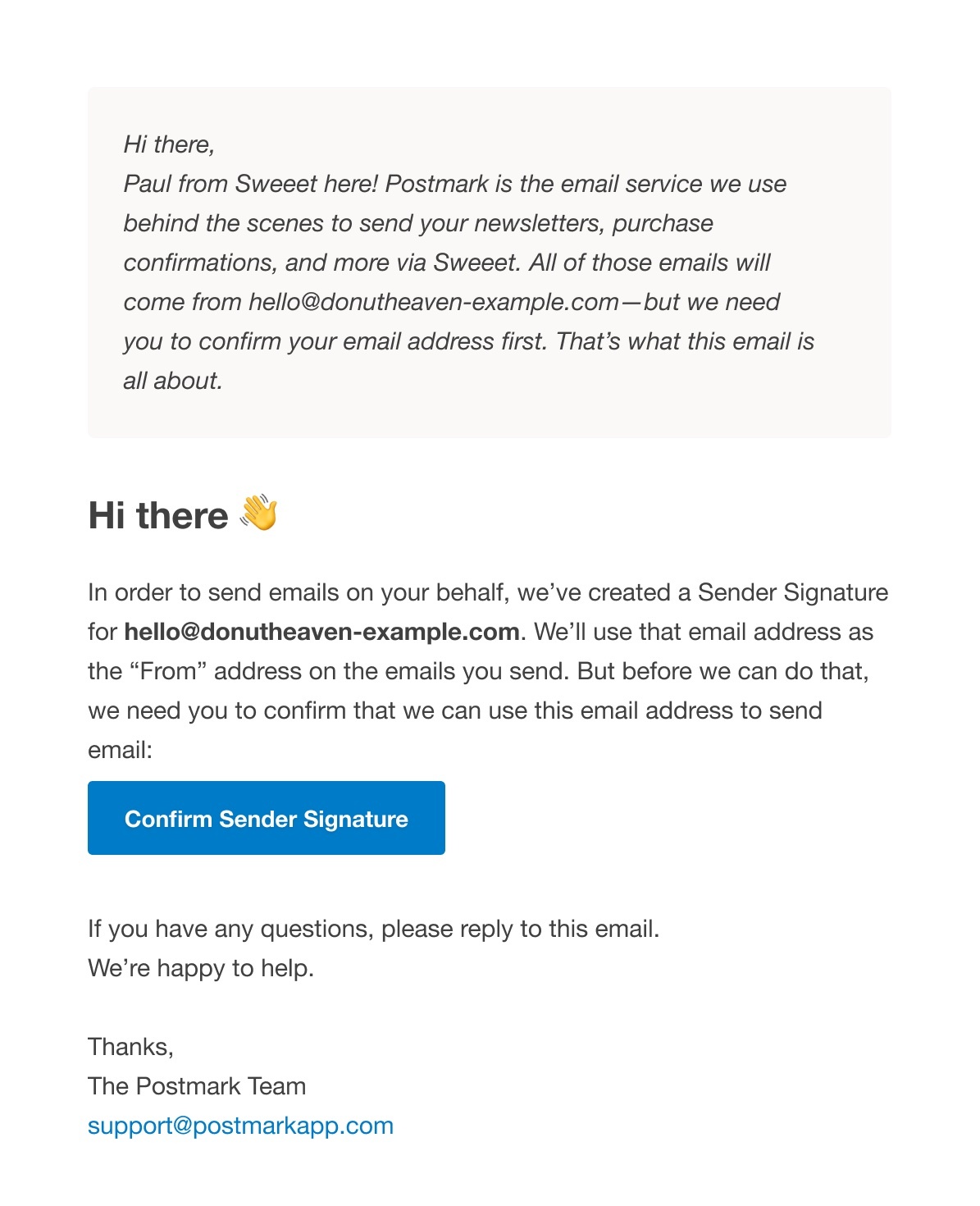 If you're creating a new Sender Signature via the Postmark UI, you'll see a new text field to add your personal note: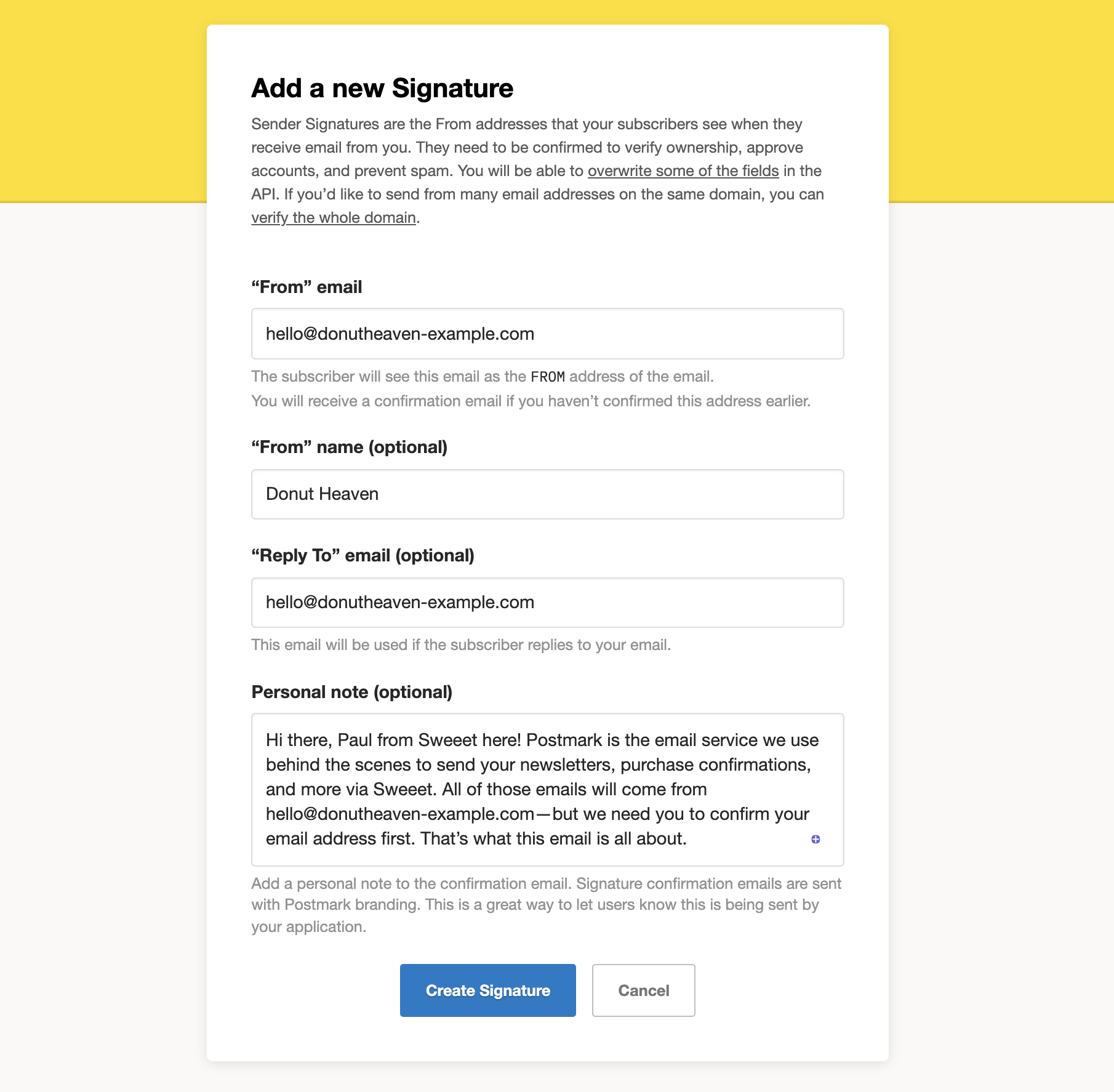 If you're creating new Sender Signatures via the API, you can use the new "ConfirmationPersonalNote" field to add your personal message.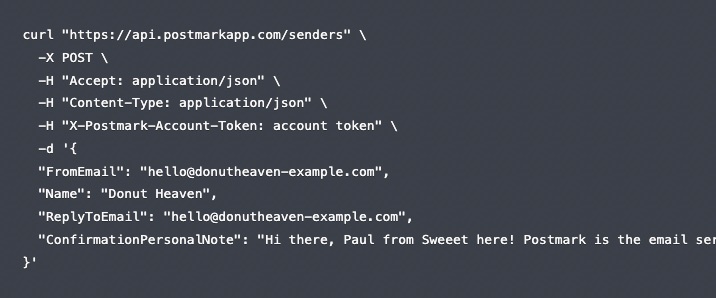 We hope this will make it easier for those of you who use Postmark to empower your customers to send email.
Let us know what you think! And as always, please reach out if you have any questions.
Learn more: