Two-factor authentication (also lovingly referred to as 2FA) is a simple and highly effective way of improving the security of your Postmark account. Once enabled, Postmark will require a password and a second form of authentication—either via SMS or app authentication—during the login process.
This additional layer of security protects your account from unauthorized access. Should your password ever get compromised or stolen, you can still rest assured that only you can access your Postmark account.
Postmark has supported 2FA for years, but now we're making it easier for account owners to ensure that everyone on the team is putting this safeguard in place.
New: Enforce account-wide two-factor authentication
If you're an account owner or admin, you now have the option to require everyone on your team to set up two-factor authentication. Here's how it works:
Navigate to the Account overview page in your Postmark account. You'll find the option to enable account-wide 2FA on the top of that page: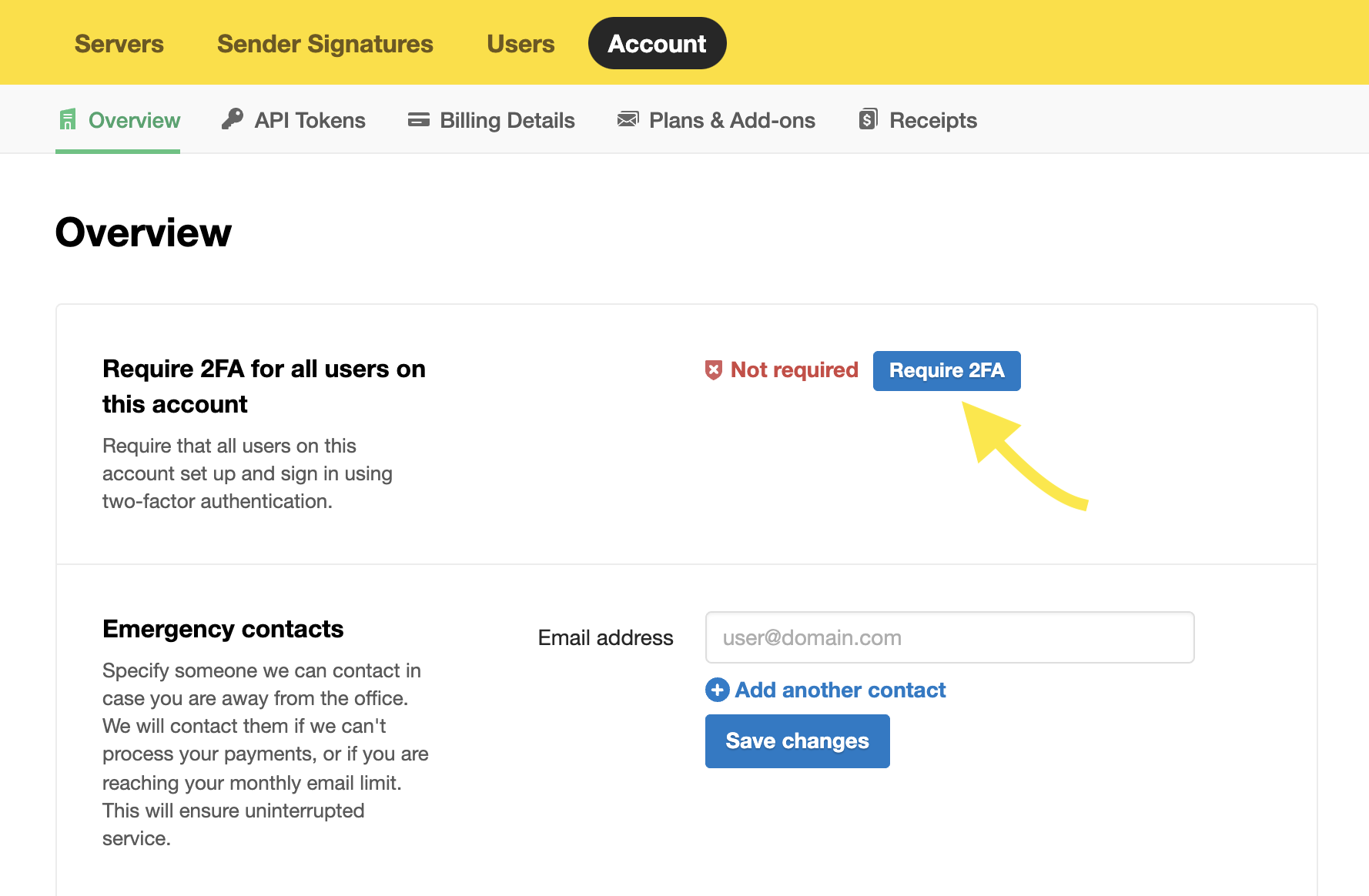 Once enabled, all users on your Postmark account who haven't set up 2FA will receive an email with instructions on how to get set up—and they will no longer be able to log into Postmark until that's done.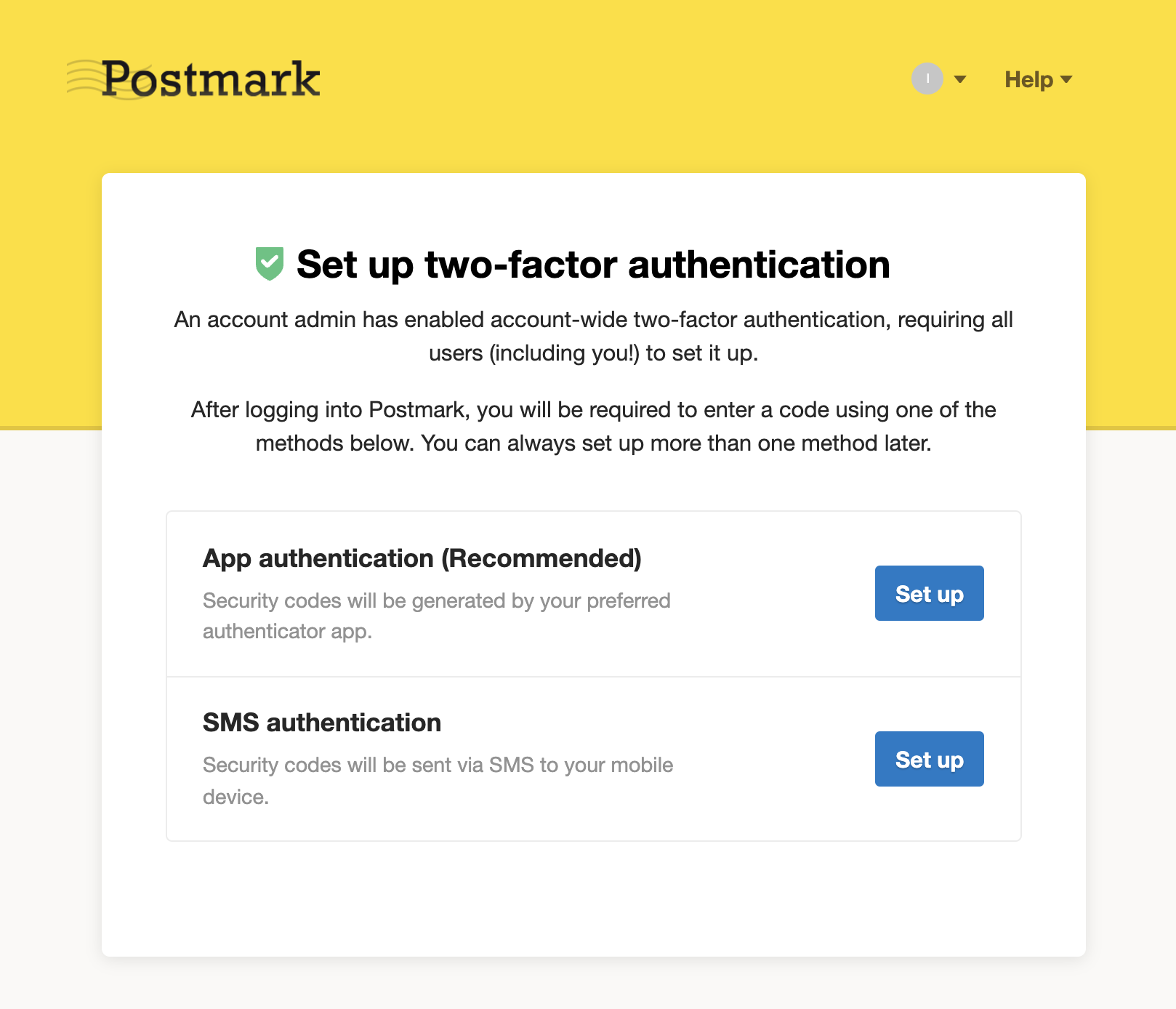 Good to know:

You can only enable account-wide two-factor authentication if you've set up 2FA for yourself first. Here's how you do that.


We don't require a phone number for 2FA. Some services only support 2FA via SMS, but we think you shouldn't be forced to share your phone number if you don't want to. So at Postmark, you can verify your identity via SMS or an authenticator app of your choice. We support Google Authenticator, Authy, and 1Password.