Improvements to our server onboarding experience
If you created a new server recently you might have noticed some updates. We redesigned the process, making it easier to integrate with Postmark whether you're a new or seasoned customer.
Outbound snippets for your new server #
Send an email using ready-to-use code snippets from our official libraries. For the folks interested in sending with SMTP we now enable it by default as well as provide you with your server's Plain SMTP information to get started.
Inbound setup instructions #
Follow our three-step guide on how to start processing emails into your app, using your server's default inbound address. This can be found on the 'Process inbound email' tab of your new Postmark server.
In-app chat support #
If you get stuck, or just want to ask a question, you can now chat with our wonderful support team within the app.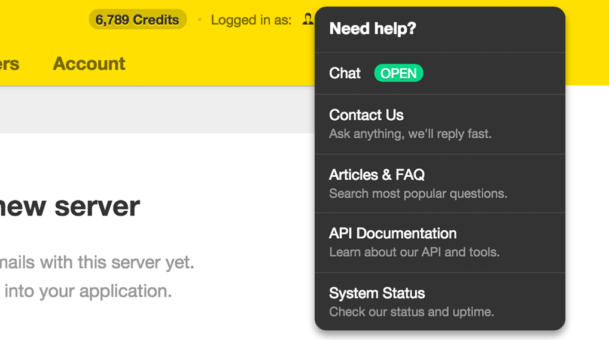 How can we improve Postmark? #
We're always open to feedback on how we can make Postmark better. Feel free to comment below, or you can send us a message.