Feature announcement: Sender Signature Search
This one has been a long time coming… Today we're happy to announce that you can now — yes, finally — perform searches on the sender signatures page. No more going all the way to page 594 (yes, some accounts really have that many sender signatures!) to find that one elusive one you're looking for.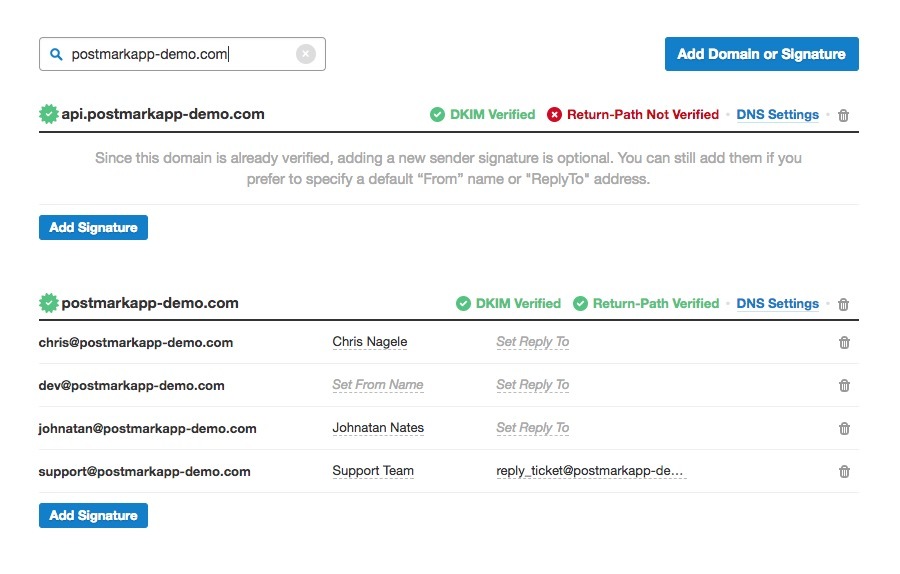 Sender signature search works on all fields: you can search by the "From" email address, the "From" name, or the "ReplyTo" address. The search results will bring up all domains that match any of those results.

This is one of our most requested features. So accounts with a lot of sender signatures, we rejoice with you, because this is a small feature that's going to make a big difference for you, and we like that very very much.
As always, please let us know if you have any feedback about this (or any other!) feature.