Introducing Message Streams
You may have heard that we are expanding beyond transactional email so that you can send all your customer communications through Postmark. Our goal is to fill in the gaps we see between transactional and other types of application email and be able to send messages that need to go out to multiple recipients at once.
We have been steadily adding customers to our new bulk messaging and email API infrastructure to make sure that we're ready to handle all your application email. A public launch for Message Streams is in the works for later this year.
During our private beta, we've learned a lot about how to make sure we give you all the tools you need to communicate effectively with your customers via both transactional and bulk messages while continuing to focus on practices that keep our sending reputation high and respect recipients' inboxes. We're now ready to start our final push to make bulk sending via our email API and SMTP services available to everyone.
We have released a series of product changes to introduce the concept of Message Streams to the Postmark UI, and I want to talk a little bit about that.
A Message Stream is a way to organize and separate your sending within a server. We know that some people use servers as environments, while others use it to separate clients, apps, etc. Message Streams give you an additional way to separate your sending and reduce the proliferation of servers on your dashboard.
You will see two default Message Streams in each of your servers: a transactional stream and an inbound stream. Here's what it looks like:


The servers page got a refresh as well, and you will now be able to see, at a glance, any delivery issues you might be having. You will also see some new shortcuts to jump straight to a specific stream's Stats or Activity page.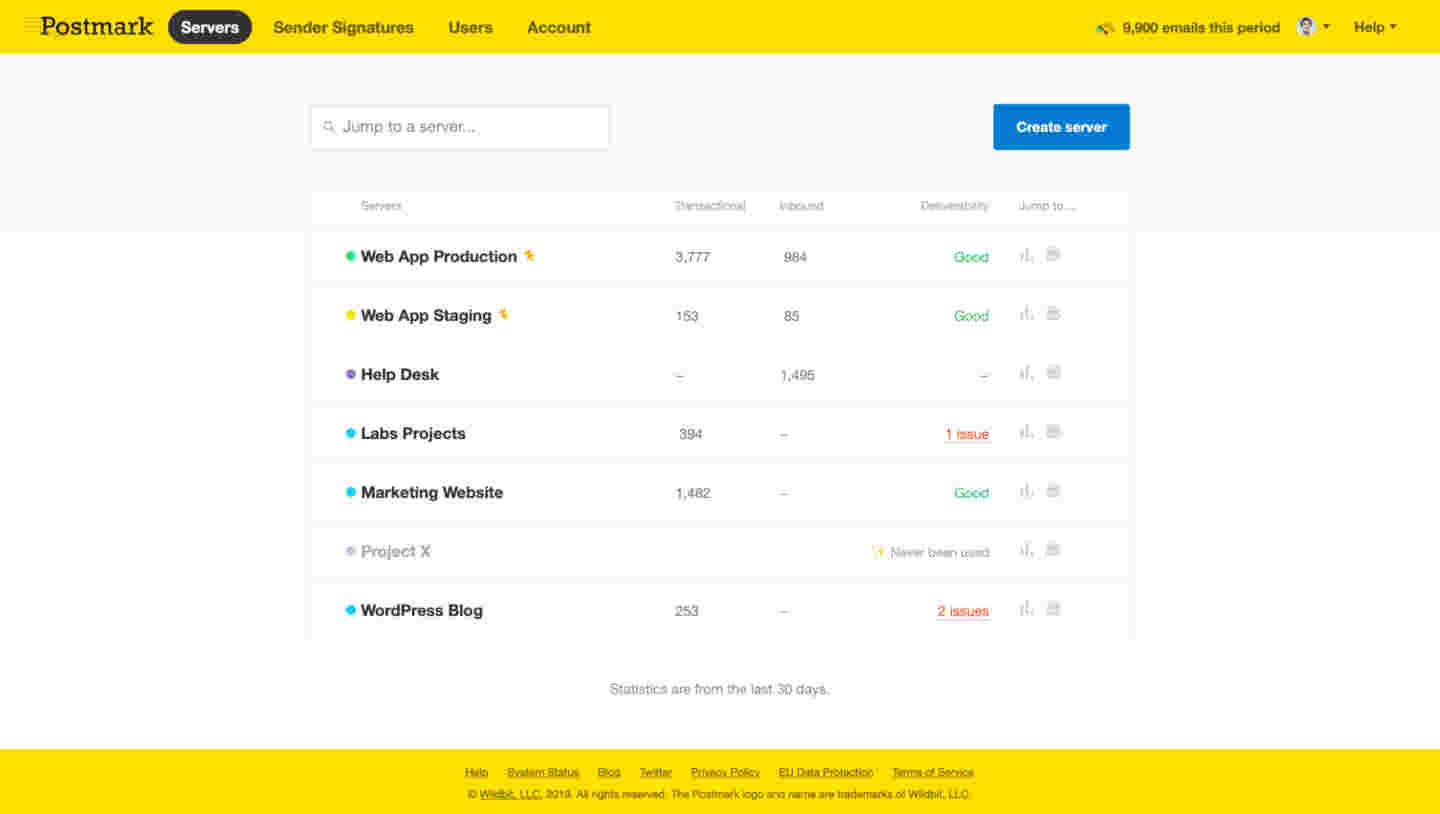 When you click on the issue in the Deliverability column, you will see an overlay to help you figure out what to do next: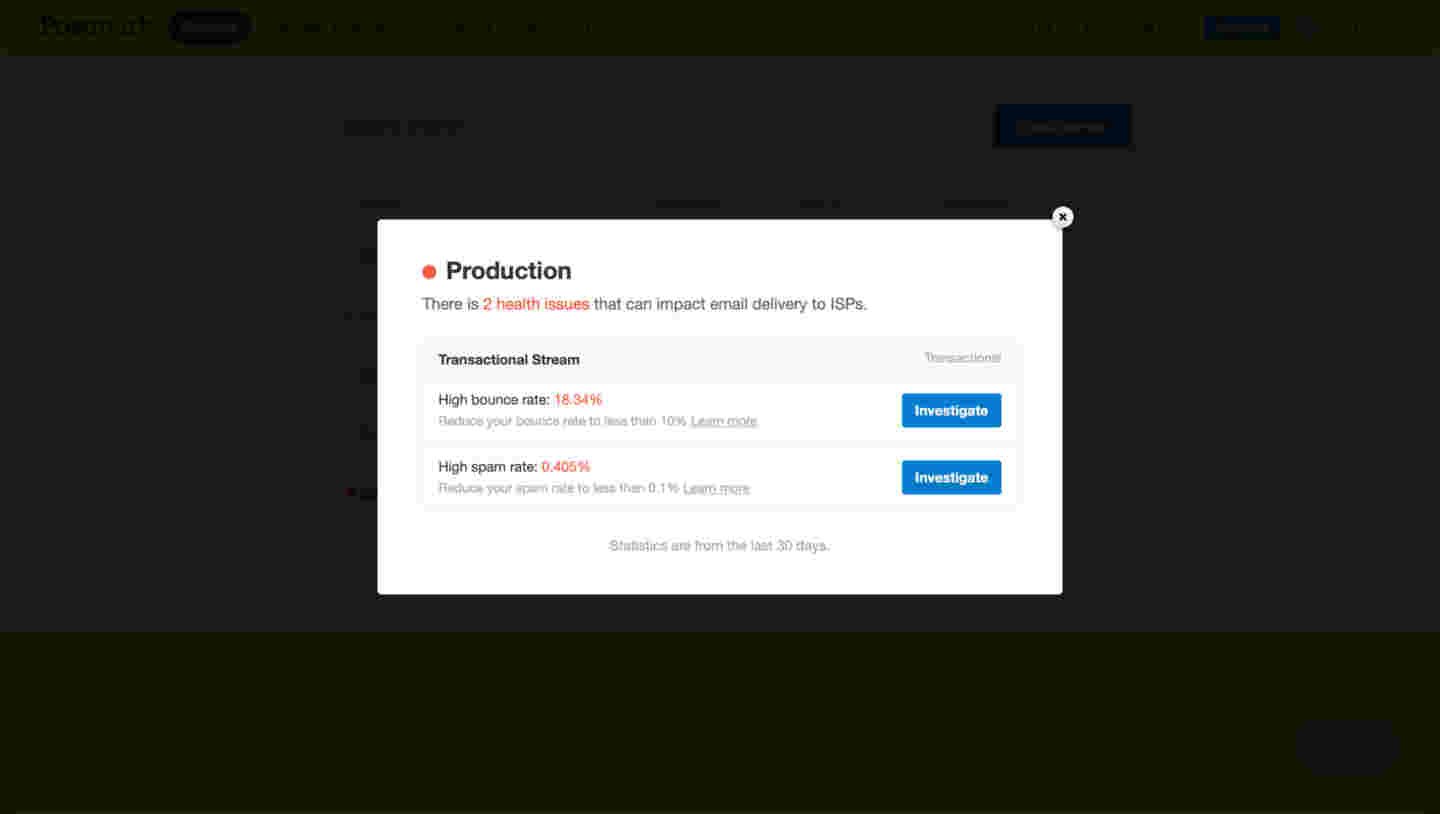 Once you're in a server's specific stream, you can also switch between streams quickly to see the stats or activity of a different stream: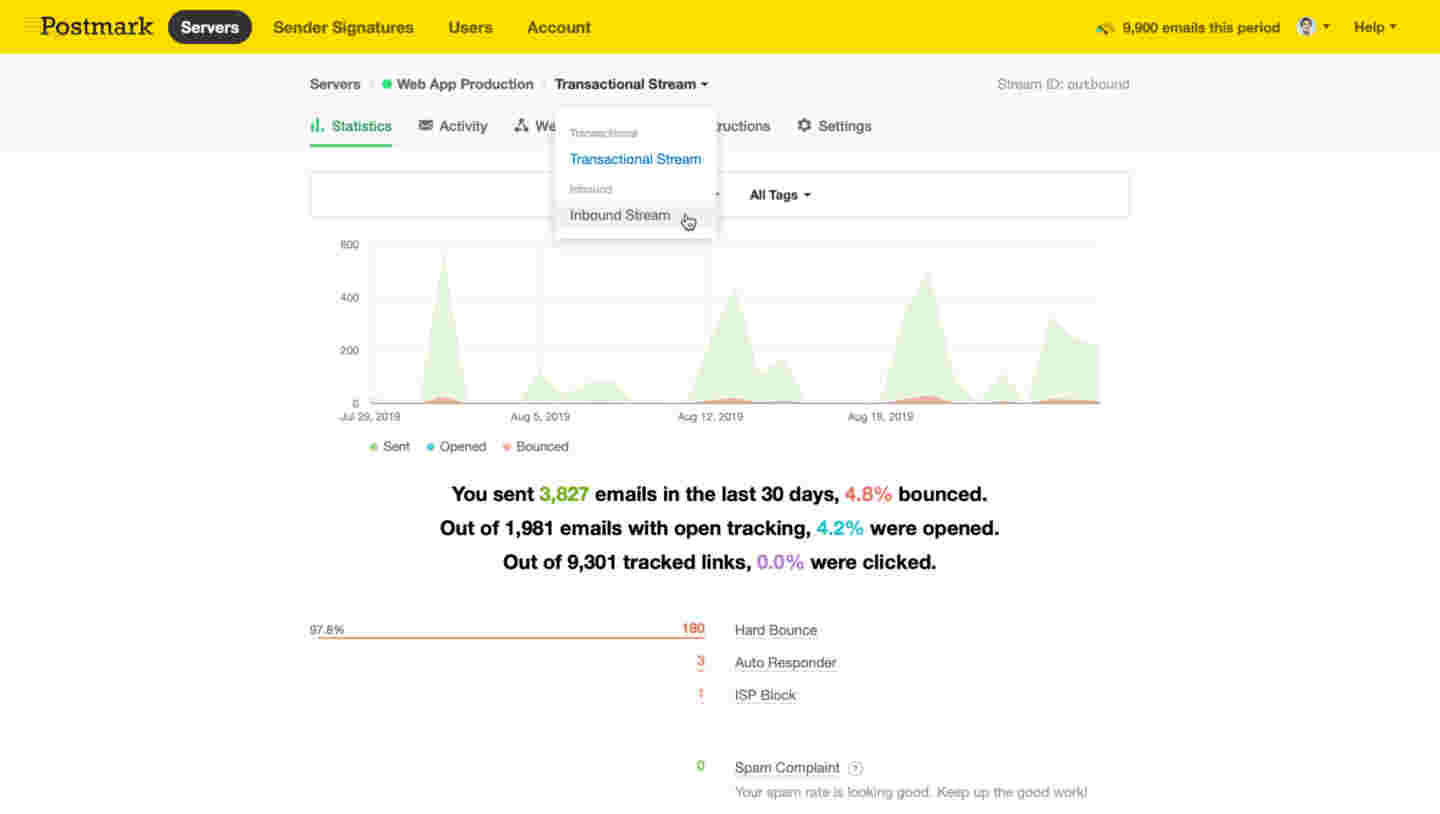 For now, you can't create or delete streams, but you can change the default stream name on its Settings page. In a future release, you will also be able to archive/delete streams you don't need, to make sure you keep your dashboard tidy.

It's worth noting that you don't have to make any changes to your code at the moment. The default Message Streams are completely backwards compatible with our existing API endpoints, so sending will continue as usual. Once we introduce the ability to create custom Message Streams we'll also add some additional API calls and endpoints to use for managing and sending with streams.
These changes set us up for an even bigger change that's coming soon: the ability to create additional, custom Message Streams for any purpose. This can be transactional sending, inbound processing, or — the big one — bulk message sending. Separating different types of email by message stream also ensures that we can protect your transactional email reputation since bulk streams will be on completely different servers and IP pools.
Learn more about Message Streams and how you can manage all of your application email with the proven deliverability and reliability you've come to expect from Postmark.