Feature announcement: a more granular status page
We're serious about transparency at Postmark, so a useful status page has always been really important to us. We hear feedback from you all the time that you love and appreciate the page, but that you wish it could be possible to see the status of individual services so that it's easier to tell the impact on sending/receiving.
Well, wish no more. We just released an update to the status page that lets you see the status of each individual service, and also drill down into the response times and past incidents for each service.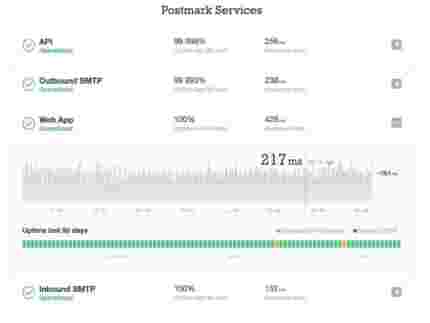 There is now no more guessing as to how any service issues we might be experiencing are affecting your application email. We've also updated our Slack app and Status API to reflect these changes. Also remember that you can subscribe to status alert emails, or follow our dedicated alerts Twitter account to get real-time updates.
We hope you find these changes helpful, and please keep the feedback coming.