Improvements to date selector in statistics table
Today we released an improvement to our date selector for the stats overview chart. We realized that some filter names were confusing, and others were missing.
The purpose of the filter is to get you the data you want to see quickly. Instead of having to choose a start and end date, you can just click "Last 7 days" and view that time span instantly.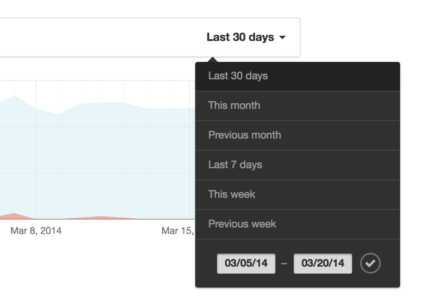 The changes include:
Last month is now called Previous Month. This will display the last calendar month.
Last week is now called Previous Week. This will display the last calendar week, Monday through Sunday.
Added: This Month. Shows the current calendar month.
Added: This Week. This shows the current week, starting with Monday.
You'll still be able to select a specific timeframe at the bottom of the selector. Hopefully this is more clear and helps get you the data you need, faster.