Feature announcement: New Activity feed
If there's one thing we know from talking to our customers it's this: the Activity page in the Postmark app is probably the most important part of the UI for most of you. It's kind of a weird page too. It's a page you don't really need... until you do, and then you really need it. Here are some of the things we know you use the Activity page for:
You use it for a very specific purpose each time, and then you leave and go about your business, forgetting about it until the next time. That is how we like it, of course. We don't want to be an app you think about all the time. We just want to make it easy for you to run your app and not worry about emails.
From our customer feedback and research we also know that the activity page wasn't perfect. The layout was somewhat cluttered, which impeded data clarity and comprehension. The ability to filter on specific events, emails, and recipients was fairly limited. In short, we realized that the focus of this page should be on clarity and the speed of finding the information you're looking for. The Activity page has to be easy to understand and act on, and it needs to be possible to find the events you're looking for extremely quickly.
Here's what it looked like until today: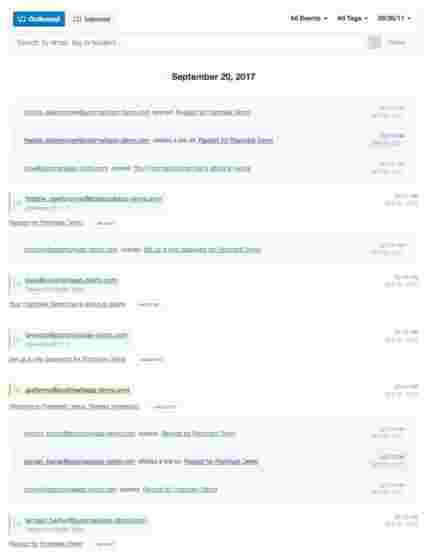 So we set about redesigning this page with those goals in mind. Along the way we did usability testing on prototypes to make sure we provide you with the best possible experience. And today we're excited to unveil the new Activity page to you.
Here are some of the highlights.
Increased information density and clarity #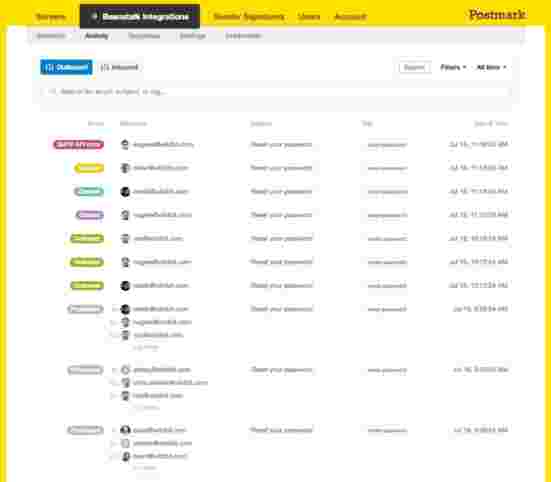 The Activity page is like a news feed for your email. It shows every event that happens to your messages, but the way it was laid out before made it difficult to scan and get a good sense of what was going on. With the new Activity page we improved that in several ways:
We added a new "Delivered" event to so that you don't have to go into an individual message page to see when a message was delivered. This was one of the confusing aspects of the previous Activity page, where many of you expected that "Sent" meant "Delivered".
Speaking of "Sent"… we also changed the labeling of the "Sent" status to "Processed", since that fits in more accurately with the other status labels as an indication of where each email is in the process of getting to your recipients' inboxes.
Improved filtering experience #
Since the main thing you want to do on this page is find a specific email (or group of emails), we made several improvements to search and filtering: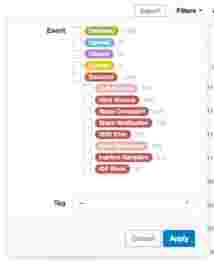 Export to CSV #
We heard from many of you that you'd like to be able to export the results of a particular search to CSV directly from the UI, so we now allow you to do that up to a maximum of 500 records. If you'd like to export more than 500 records you can use the Messages API.

---
We started this project with the goal of making it easier and faster for you find the emails you're looking for. Our initial feedback on the prototypes were positive, and we're really excited to hear what you think of the new page now that it's live. Please let us know at support@postmarkapp.com if you have any feedback.