Great email delivery to make a great first impression
All proposals are delivered via email, and because it's one of the first touch points between Nusii's customers and their clients, reliable delivery is mission critical. With Postmark integrated as the email delivery service, Nusii's customers can rest assured that all their proposals make it to the client fast and reliably.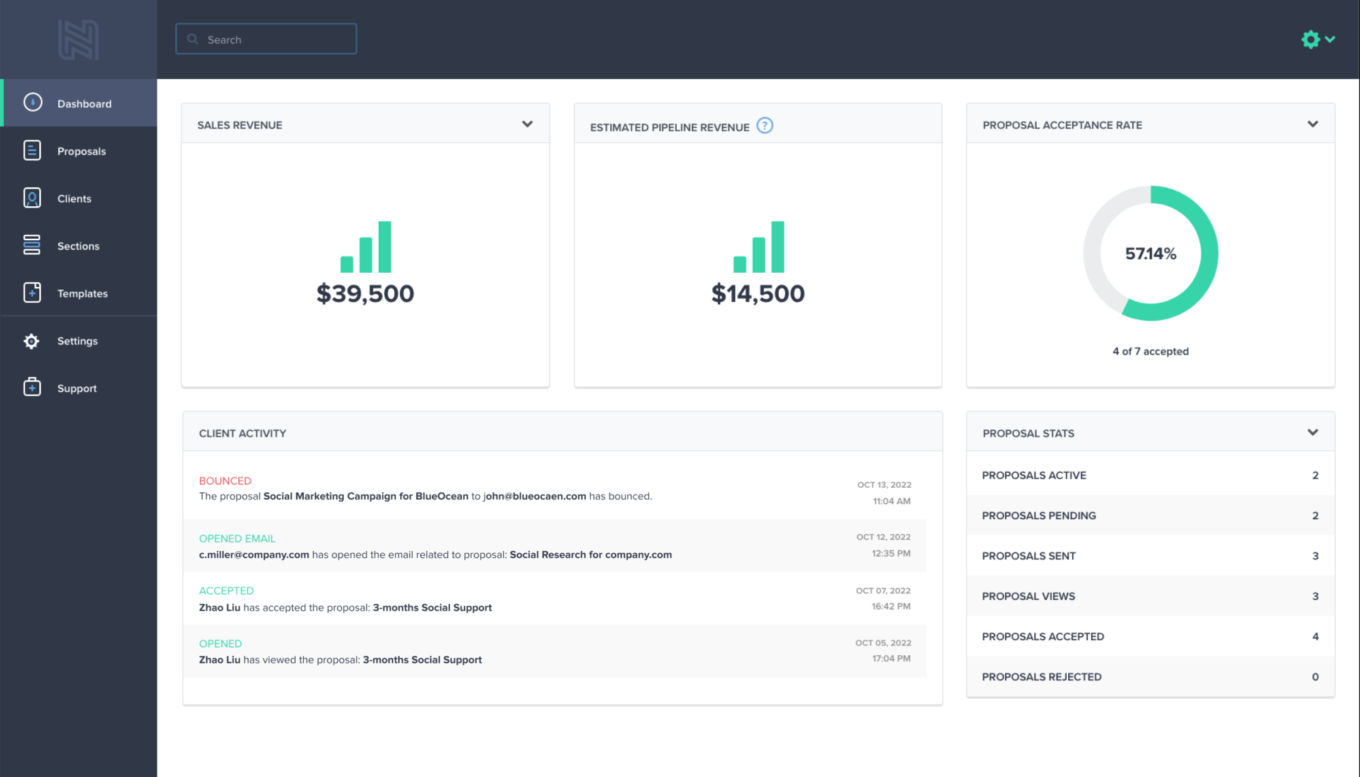 Nusii's customers can send proposals using their own domains — for an even more professional look
When sending proposals, some of Nusii's customers want the proposal email to come from their own email address: Sarah has been emailing with her prospective customer via her personal email, and now that she's ready to send her proposal, she wants that to come from her personal email, too!

Nusii gives its customers the option to use their own sending domain and email address to send proposals—for an even more professional and personal look in the inbox: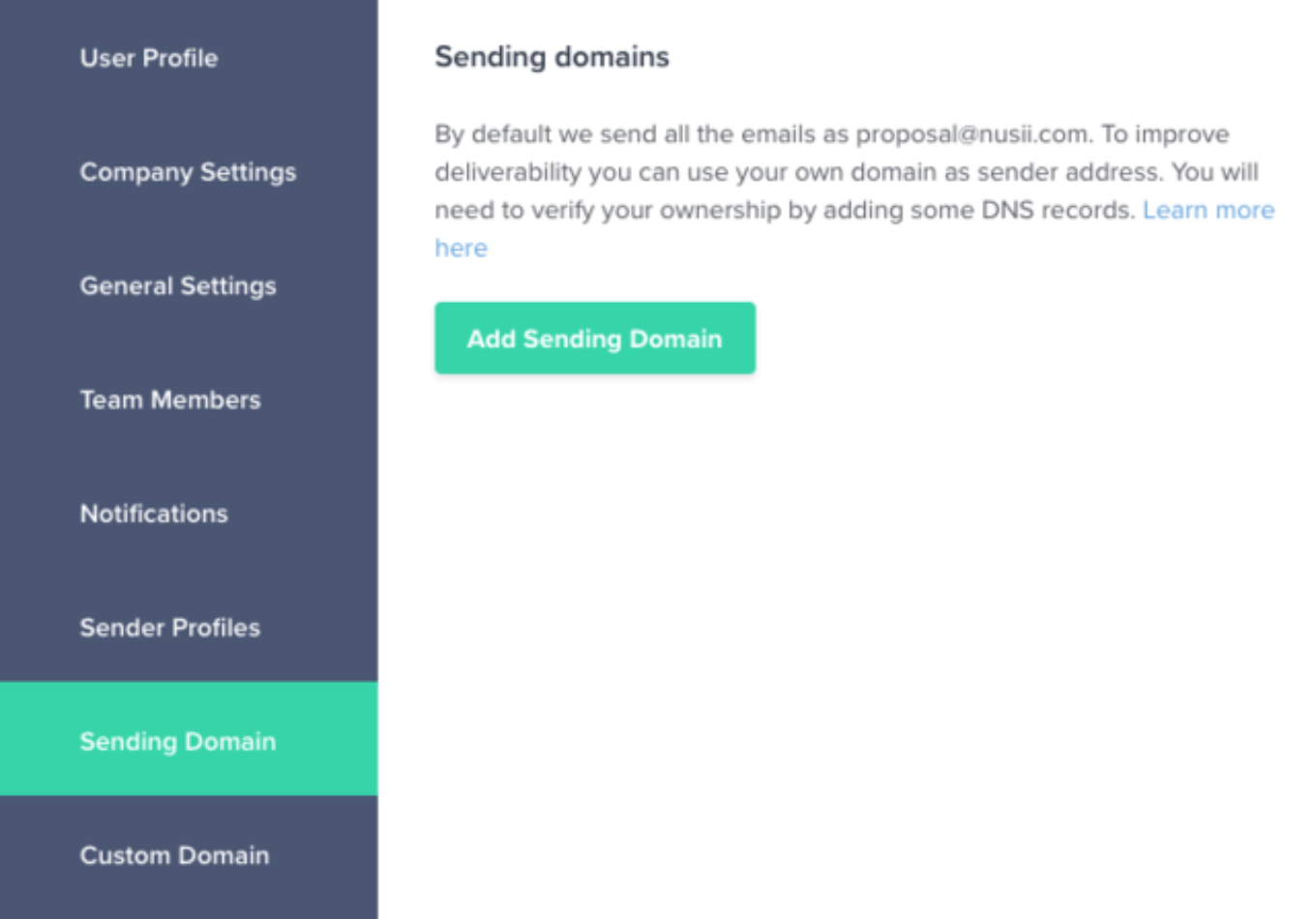 How does it work? With Postmark, you can send email on behalf of your customers, as long as your customers can verify the ownership of the domain or sending email address. And because you can add, edit, and remove domains and sender signatures via Postmark's API, you can seamlessly implement this functionality into your application, just like Nusii did.
Show email activity in your app: Here's how Nusii does it
If you're sending email via Postmark, we keep track of its status, including whether the email was delivered, bounced, or if it was opened by the recipient—and with Postmark's webhooks, pulling these insights into your app is a piece of cake.

Postmark's handy webhooks can instantly notify your application of email activity events by POSTing the data in a JSON document to the webhook URL that you specify. Nusii is using the webhooks to display delivery and open insights in their app, so that Nusii's customers can see whether clients received the proposal and whether they're engaging with it—and these insights are incredibly valuable: Uh-oh, it looks like Sarah's most recent proposal email bounced and couldn't get delivered. That's good to know—now she can double-check the email address for typos or give the client a call.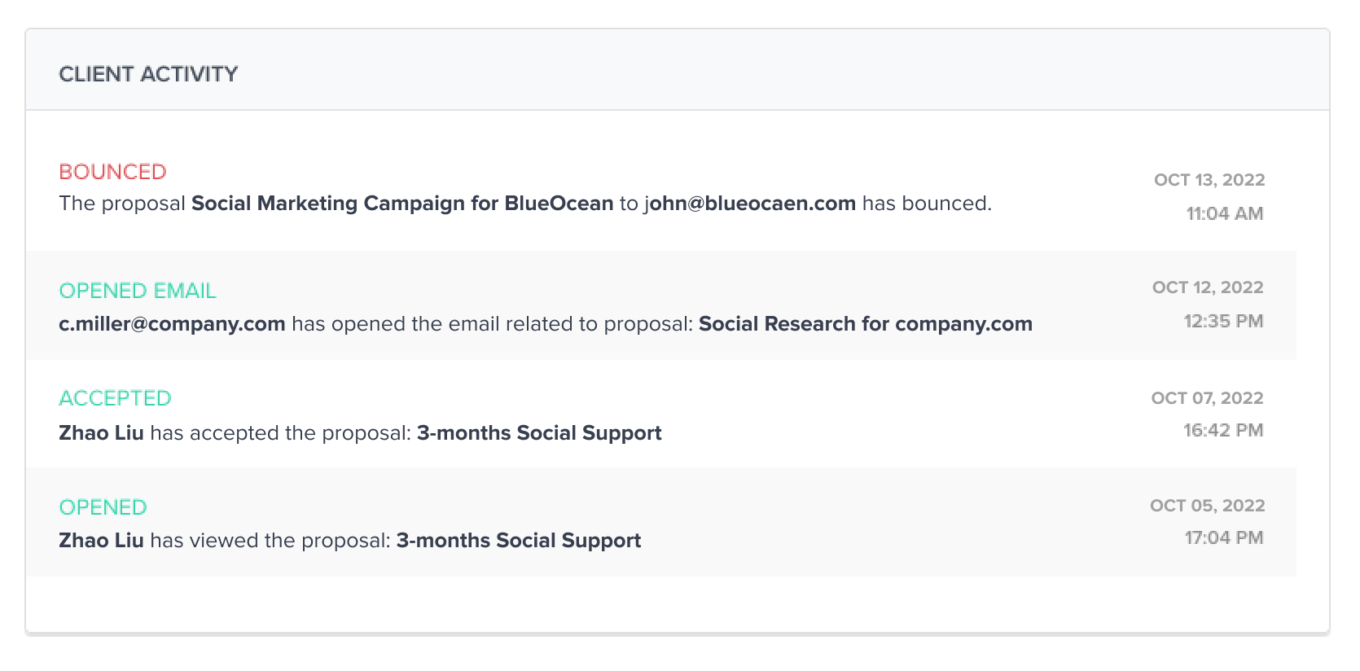 "Displaying email delivery and open insights in our app is incredibly helpful for our customers. If a proposal email bounces, we can notify our customers immediately — that's a true lifesaver."
A reliable service and stellar support make for a trusted business partner
Another aspect of Postmark that Michael appreciates is its reliability. After the initial set up, he never again had to worry about email delivery for his app. The set-it-and-forget-it nature has allowed him to focus on improving his product, rather than worrying about the intricacies of email infrastructure.

And while the product itself is a big part of that value, so too is our stellar customer success team.

I've only once had a problem with my emails, and it was when a spammer was abusing our sign up form. Postmark reached out to me, let me know there was an issue, and gave me suggestions for how to protect my form from spammers. I was like, "Whoa… that's really great support!"
It makes us happy to see stories like Michael's. Here's to the next 6 years of Nusii + Postmark delivering great value!