TLD operators, API calls, and some authentically cute pets
This piece was first emailed to 60k Postmark subscribers on Apr 26, 2023.
Want to join them? You're only a couple of clicks away 💌
Hi friend,
Welcome to another issue of Postmark's monthly newsletter, "Happy Sending," in which we bring you industry news, useful tools, and tips for sending great emails—plus the occasional update about our product and what it can do for you.
This month you'll hear from folks who operate a top-level domain, run productivity experiments while avoiding team burnout, and make API calls within VS Code. You'll also get some serious authentication education with a brand new 3-part video series that a reviewer described as "it's like David Attenborough, Sigur Rós, and the email geeks had a baby" 🤯
---

Industry news and useful tools #
This section is curated by Brad Becker, the Developer Relations Manager at ActiveCampaign, who describes himself as "a tech tinkerer, coffee aficionado, and father of two."
Here is what Brad recommends that you check out, and why:
One of our corporate values is "Iterate Everything Always". This post has an interesting take on using experiments to build habits and improve productivity.
An interesting article on handling work-life balance and burnout for you and your team.
We use VS Code a lot in the Developer Relations team and are always looking for ways to streamline things. This is a nice overview of an extension that makes interacting with REST APIs simple.

---

Words of wisdom from a Postmark customer #
In this month's customer interview we talk to Owen Rogers, who operates the .eco top-level domain (TLD) on behalf of the global environmental community.
Can you tell us a little bit about yourself and the work you do? #
We launched the .eco top-level domain in 2017 with the backing of a leading consortium of environmental organizations to support the global environmental movement. We are the first carbon-neutral TLD. Members of the .eco community can showcase their environmental credentials on their .eco profile.
How are you using Postmark on projects today? #
We were a relatively early adopter of Postmark and have been huge fans and advocates for the service. Postmark enables us to communicate with members of the .eco community. We use it to send transactional emails to help them set up and manage their .eco profile.
If you could give folks one piece of advice about how to implement and manage their email, what would it be? #
Use Postmark and the helpful tools it provides for bounce monitoring and DMARC checking! Using the service helps us ensure that emails are reliably reaching our community members.

🙌 We love to publish our customers' stories. Would you like to be featured next month? Fill in this quick and extremely yellow form, just like Owen did, and we'll make it happen.
---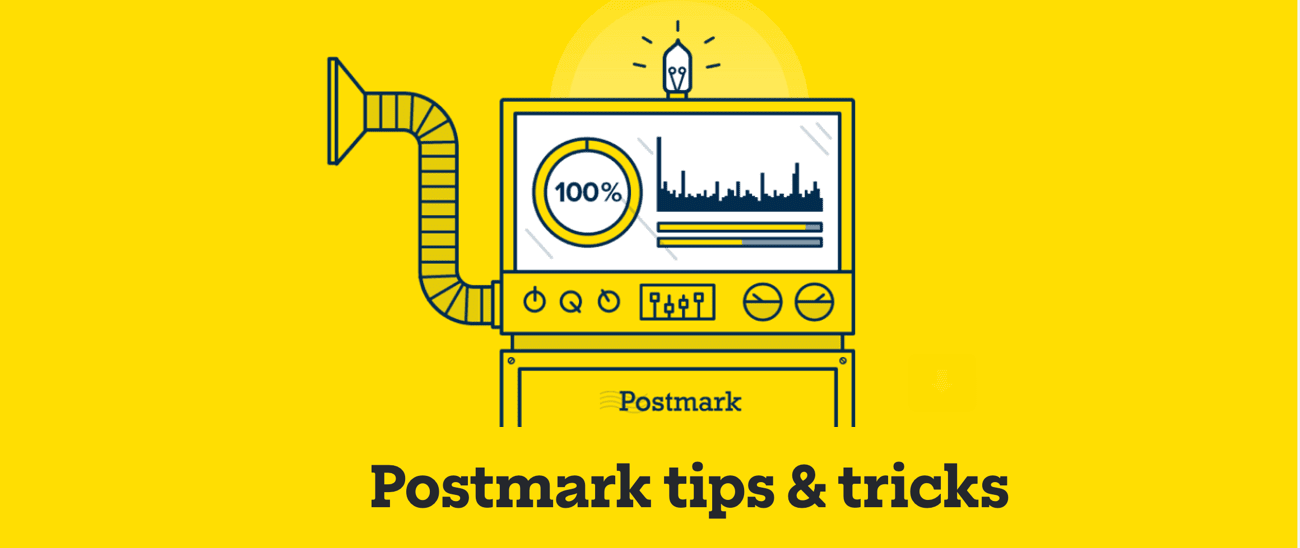 Sending emails on behalf of your customers #
If you work for a web agency, operate a helpdesk/CRM service, or run an online marketplace or platform, chances are you need to send emails on behalf of your customers and partners.
Did you know that a) you can do that in Postmark, and b) the process itself is very straightforward?
Here is some more info if this looks like something you want to do →
Get your authentication education on #
Email is a lot of things, but one thing it doesn't have to be is confusing—and the same goes for the three email authentication standards: DKIM, SPF, and DMARC.
These aren't the most fun topics to watch educational videos about… or are they? You be the judge: here is our 3-part, 10-minute miniseries about email authentication, with some adorable animal analogies thrown in to show you how cute and squishy DKIM, SPF, and DMARC can be.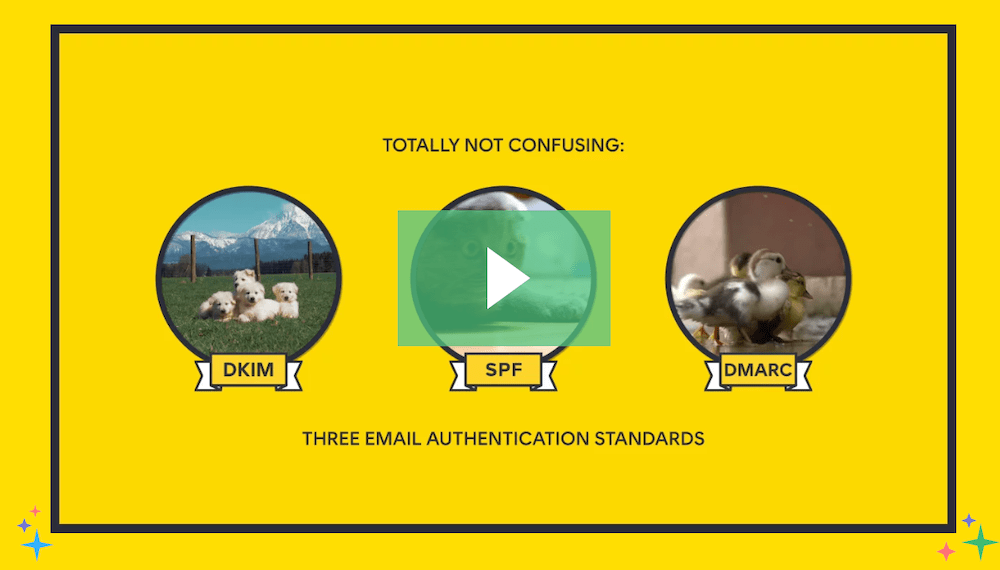 Coming soon(ish) ⌛📢 #
You may already know we store message content and activity data for 45 days by default. But what if 45 days are too many? Or too few?
Well, friends, you heard it here first: soon(ish), you'll be able to use Postmark's brand-new Retention Add-On, which gives you the flexibility to adjust retention between 7 and 365 days. This has been one of our most popular feature requests, and we'll let you know as soon as it ships… can you keep the secret until then? 🤫

---
Behind the scenes at Postmark 👀 #
People seem to always have opinions about the pineapple & ham pizza combo—but how do we all feel about pineapple & rosemary ice cream?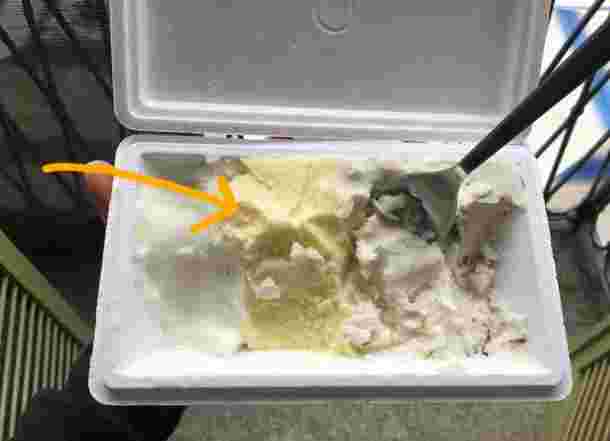 FYI, the writing of this newsletter was powered by the tub pictured above—so you know there's at least one of us who is definitely in the "yes, please" camp.
Until next time,
Happy sending 💛